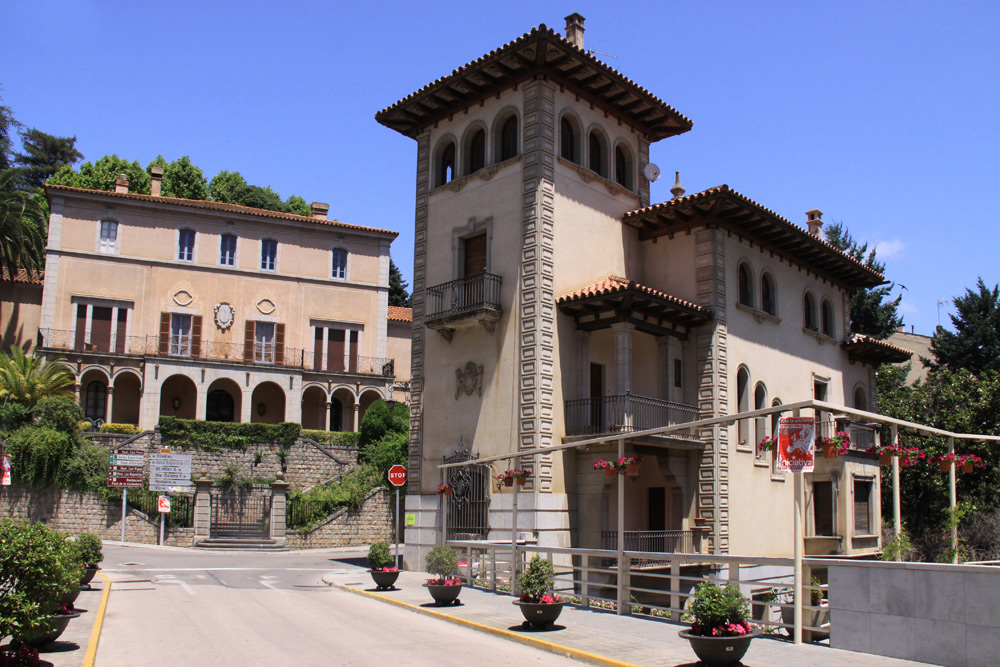 What to see in Arbucias
Arbucias is a municipality in the region of La Selva, located in the province of Gerona, Catalonia. It stands out for its tourist interest, as it is located between the Montseny Natural Park (a protected area declared a Biosphere Reserve by UNESCO) and the Guilleries area (a protected natural area).
In addition, the town centre consists of picturesque streets, modernist constructions and a square where there is a tree that was planted for the first republic and which, therefore, is more than 100 years old.
In addition, Arbucias is known for its popular festival 'Les Enramades' in which they make carpets of flowers, dances, sardanes, concerts, etc.
In Arbucias, in addition to sightseeing, you can do various excursions, such as the Rout Pack in the Monsteny, to be in contact with nature. You can also have fun in the adventure park "La Selva de l'Aventura" where you can entertain yourself by zip lining, jumping on trampolines, etc.
If you are thinking of visiting Arbucias but do not know where to stay Mas Romeu (https://www.masromeu.net/) is your solution. Mas Romeu is an agrotourism located only 8.5 km from Arbucias where you can enjoy the tranquility and calm of nature.
Wait no longer!